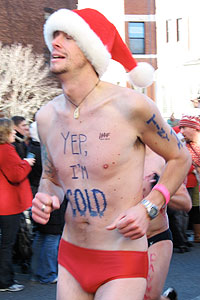 ESPN's Page 2
covers The Hub's second-most important annual road race.
Key quotes:
"We were sitting around one Thursday night at the bar, and somebody said, 'We should do something fun and stupid like we used to when we were younger.'"
"There are rare opportunities where you get to be a complete idiot, yet do good and raise money."